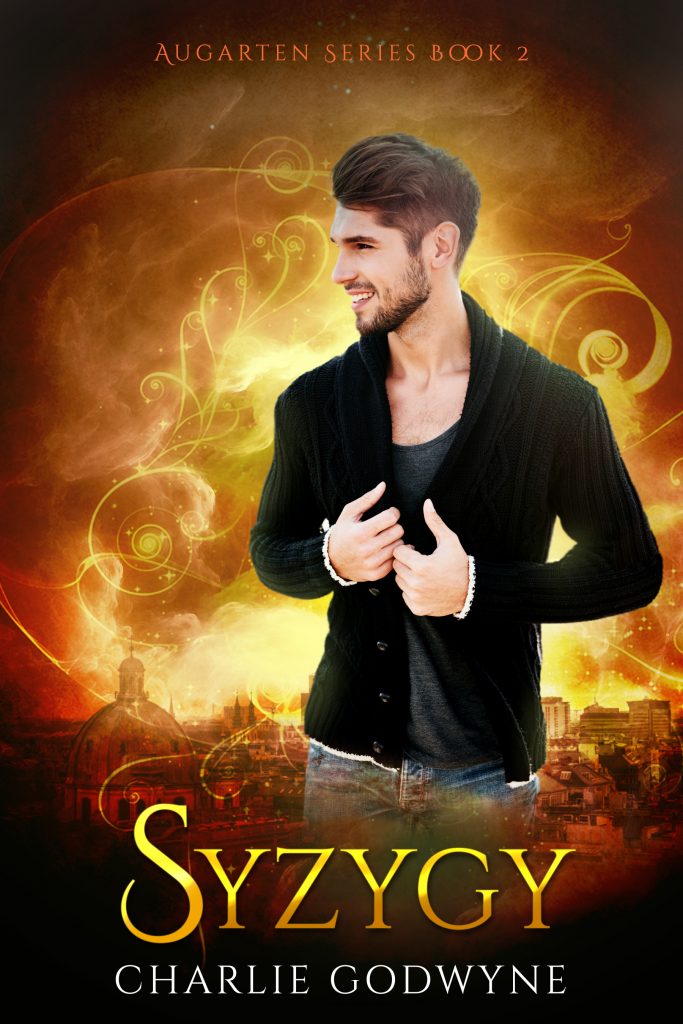 Buy the Book:
Amazon
·
Bookbub
·
Add on Goodreads
Series:
Augarten #

2
Release Date:
March 25, 2020
One last chance to live and love…
After the events of Equinox, Gabriel, Solomon, and Florian are creating a new life together in Vienna, but darkness awaits them. Their decisions have dire consequences as Florian's traumatic past rears its ugly head, and Solomon's former order seeks revenge.
Gabriel continues to struggle with his lack of memories and identity. As he works with his guardian angel to understand his new place in the universe, Gabriel discovers a truth about his past that shakes him—and the two men who have become his new world—to their foundation.
When a precious life hangs in the balance, Gabriel must decide how far he is willing to go to save those he loves, perhaps even at the expense of himself.
Syzygy is the second book in the Augarten series and is a 65,000-word MMM romance with magical realism, an exiled priest, angelic best friends, and even more espresso.
The Augarten series is now complete and is best read in order: Equinox, Syzygy, Hiraeth, Florian, and Newyddian. An epilogue, Eviternity, will be released in 2022.
Also in this series: