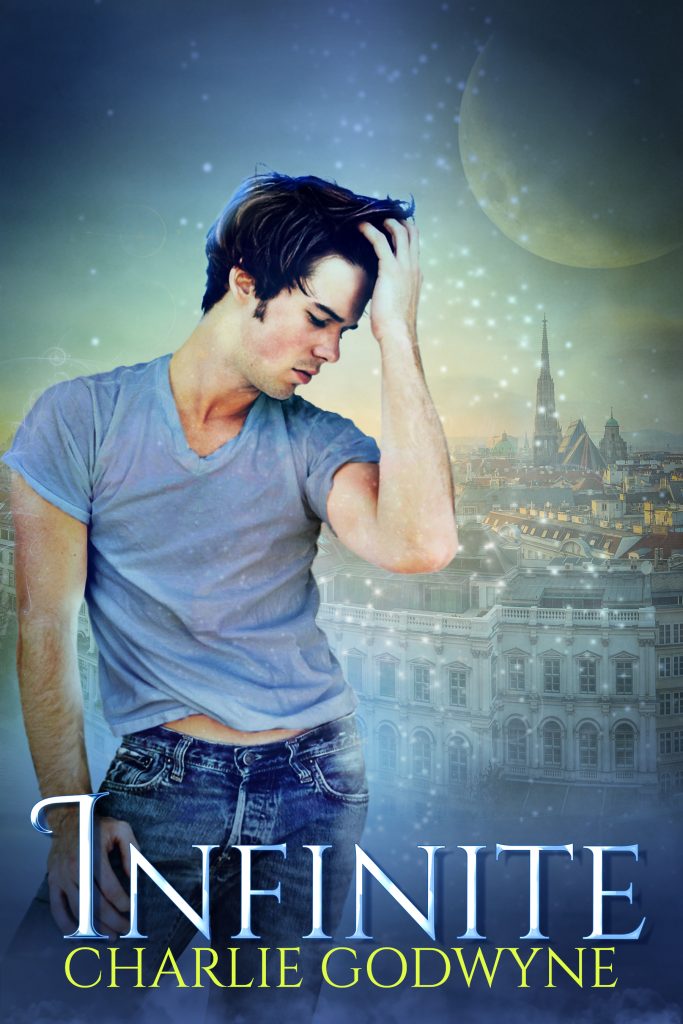 Buy the Book:
Amazon
·
Bookbub
·
Add on Goodreads
Series:
Sky Nymph #

1
Release Date:
March 24, 2021
I'm on the run, leaving behind everything I've ever known.
I'm on the run, on a blessed path that led me straight into their arms.
In 2026, Oliver Smith emigrates from the United States to Austria, to start a job as an editor for Boutique Press. Anxious, tired and broken, he hallucinates an angel comforting him on the plane. Ollie assumes it was a dream, but the Catholic contract lawyer Moritz who picks him up at the airport assures him that angels are real.
As Ollie builds a new life on the other side of the world, working his job while trying to keep himself together and hold his shadows at bay, he meets Bryn, a young man who practices a secret magic and sings gentle prayers to the sunset. Bryn is married to Moritz, the same contract lawyer who helped Ollie settle in and who keeps showing up and cooking for him in the evenings. But things have gone wrong: Bryn and Moritz are separated, pending divorce.
Ollie and Bryn fall fast together, becoming best friends, and as Ollie gets to know Moritz's caring heart he realizes he has feelings for this beautiful man, too. It's clear that Bryn and Moritz still love each other. As Ollie works to bring them back together, he finds himself being healed in return and drawn into their loving embrace.
Infinite is the first book in the Sky Nymph series and is a 50,000-word MMM romance with magical realism, patient angels, typewriters on bicycles, and lots of espresso. Although Infinite takes place in the magical Vienna of the Augarten series, it can be read as a standalone.
Also in this series: