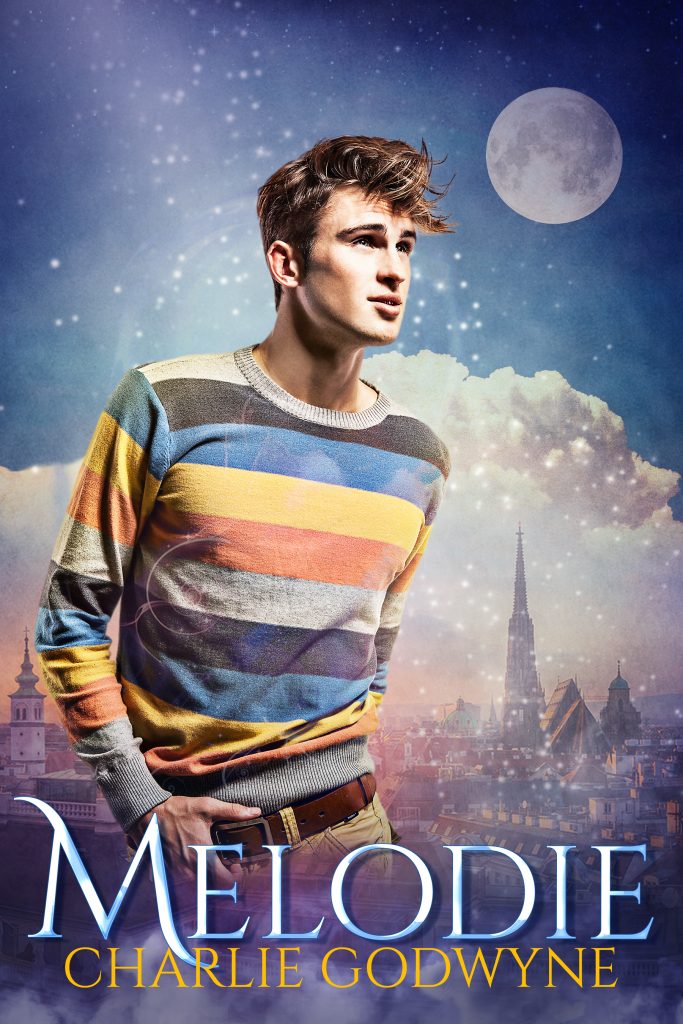 Buy the Book:
Amazon
Series:
Sky Nymph #

6
Release Date:
January 25, 2023
With love and magic to guide us, I join your melody…
On a black night whirling with stars, Georg flees rural Bavaria—knowing he is not welcome in the only home he has ever known. At only twenty, he boards a train with nothing but a backpack and the intent to completely restart his life somewhere else.
His luck runs out when he falls asleep on the train and wakes up in Vienna, Austria. Georg steps off the train, out of money and without a plan. A random woman approaches and explains that the reason birds and butterflies flock to him is because he has a billowing life force.
Maria is the head gardener at Augarten, a public park and city farm in the second district of Vienna. She claims the park is magical and has a guardian spirit, and that it is through the flow of magic that Maria found him after years of looking for an apprentice.
As Georg settles into his new life and job in a world much wilder than it seems, he meets sixteen-year-old Og Keird, a shy but talented pianist. The two develop enormous crushes, but a misunderstanding drives them apart.
Now eight years later, Og charges back into Georg's life and asks to make amends and try something with him, something new. They fall fast together, having loved each other already for years, even as they tried to move on and date other people. By the light of the whirling stars and the blessed life flowing through the world, Georg harnesses his glittering magic and reaches for Og. In taking Og's hand, Georg finds his home.
Melodie is a 54,000-word MM paranormal romance with a shy yet brave pianist, second chances, finding home, and a gardener learning to wield his magic. Though Melodie can be read as a standalone, it is best enjoyed within the context of the Augarten and Sky Nymph series.
Also in this series: